Stone Center – Marble and Natural Stones
Extraction, sale, import-export of marble and natural stones.
We operate in the Carrara area with our warehouse on site in Pietrasanta.
Construction and Building
We collaborate with highly skilled architects and craftsmen to supply marble slabs and natural stones.
Public and private
Our dedicated teams work closely with each client to provide finishes such as floors, walls, kitchen tops and much more.
Guaranteed quality
We select plate by plate, checking that there is no type of intrusion to maintain high quality standards.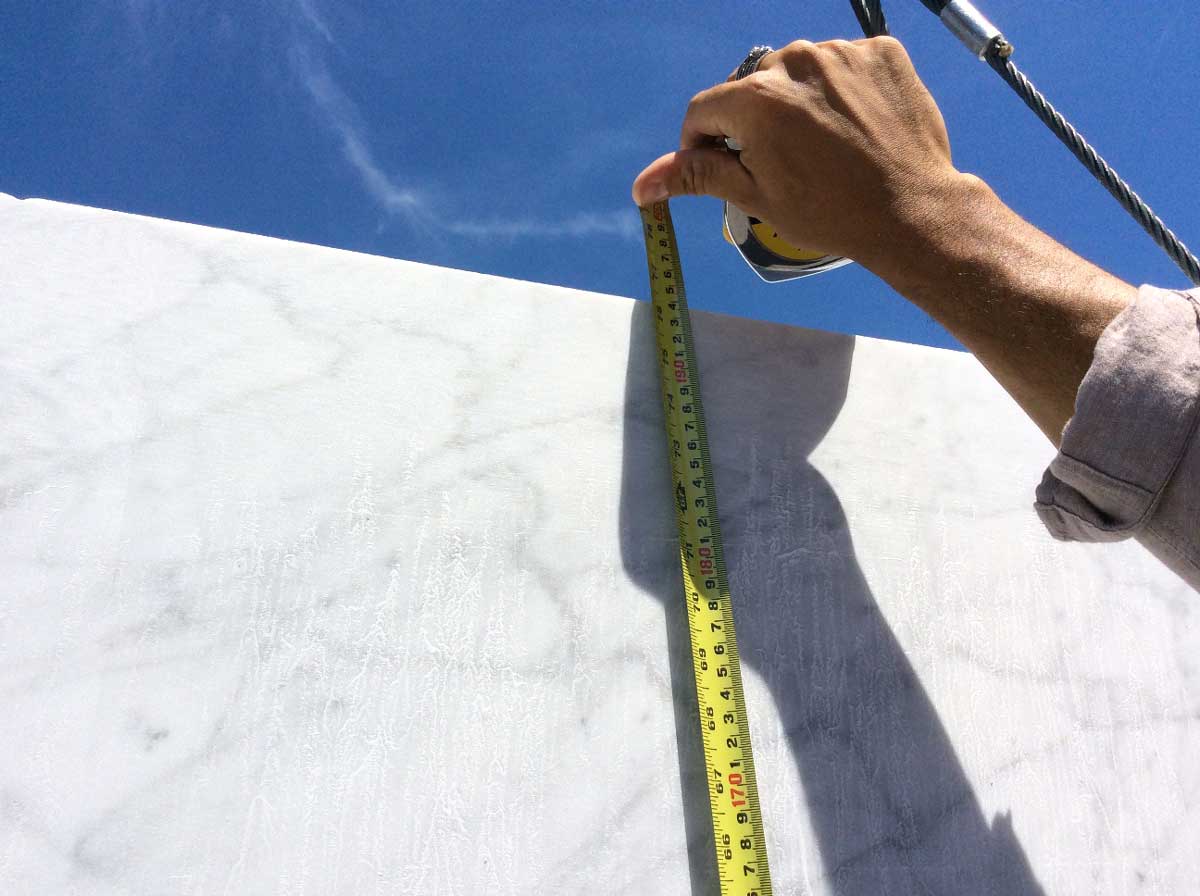 Marble quarries
Our direct relationships with the Carrara quarries enable us to supply quality blocks and slabs in different sizes in a very short time.
Efficiency
Our marble processing equipment is modern and advanced, in order to satisfy every need of our customers.
All over the world
We can ship our marble products all over the world, thanks to our long experience in international import and export activities.
No project is too big or too small
Stone Center offers you the possibility to choose between different materials. Marble, granite and travertine are extracted and treated considering their physical-mechanical characteristics and chromatic tones, in order to suggest to the customer the best solution in relation to his project.
Our company is equipped with the most advanced technologies. With these technologies, we are able to perform any processing,
even of considerable size.
Whatever the furnishing project of your rooms or your style, with Stone Center everything is possible. Thanks to our modern equipment for marble processing, we can satisfy every need.
At Stone Center, the customer will find a wide range of materials and our qualified staff will be able to give the right advice.
GET INSPIRED
MARBLE & NATURAL STONES
Thanks to the continuous investment in production processes and in the most advanced technologies, Stone Center supplies Marbles and Natural Stones that represent the best of what can be found on the market for quality, workmanship and degree of customization.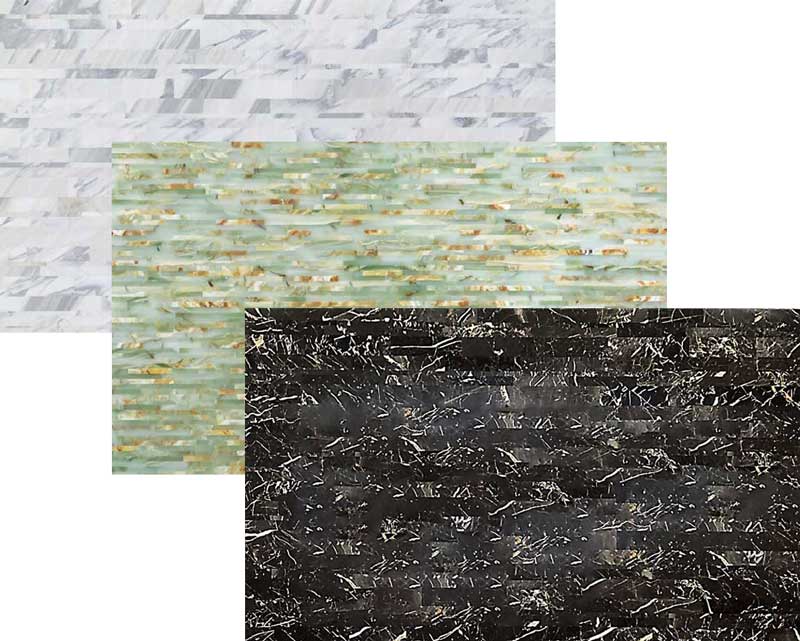 Ecological marble with assembled slabs.
The block slabs are made up of damaged pieces, cuttings, small blocks, but of extreme quality, useful for the transformation into floors, walls, kitchen tops, tables and any other type of furnishing element.
Blockboard slabs are a product suitable for interiors.
Measurements: standard or on request.
Type of materials that can be used: marble, stone, granite, quartzite.
Thickness: 1,8cm, 2,8cm.
Finish: polished, honed, brushed, lether.
Large format slabs Gres porcelain stoneware
Think of a single surface for covering floors, walls, facades and interior and exterior furniture.
Aesthetically beautiful surfaces available in a variety of aesthetic variants.
What are the benefits?

High aesthetic result thanks to a small joint that ensures a continuous surface.
It can be laid both on the floor and on walls or furniture finishes.
Making cuts of any shape and size.
Reduced thickness (14.5 – 6 mm).
Resistance to heat, frost, scratches and breaking load.
High quality raw materials.
Ease of installation and maintenance.